Question
Assalamualaikum,
I am able to read Quran, but the main obstacle is that certain symbols that used to pop up every here and there really make me confused as I don't know what's the meaning of those symbols.
I really want to perfect my Quran reading skill, so I was hoping you could refer to me any website or book out there that could help me learn the meaning of the symbols.
Thank you
Wassalamualaikum.
Answer
Wa alaikum assalaam wa rahmatullahi wa barakatuh,
We aren't sure which symbols you are referring to, but assume they are the symbols for stopping.
The following are two images which make up one chart indicating the symbols in the Medina Complex printing of the Qur'an.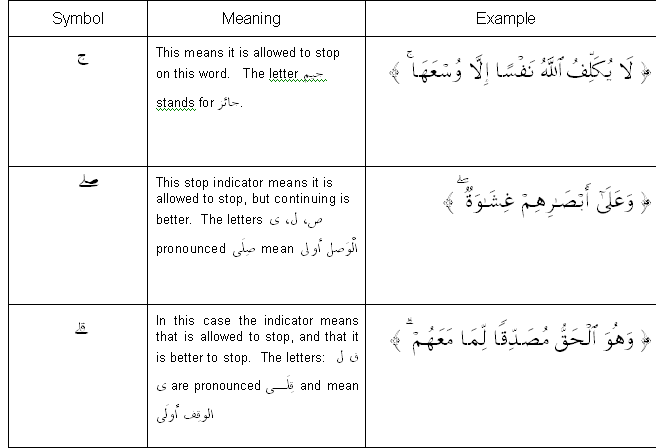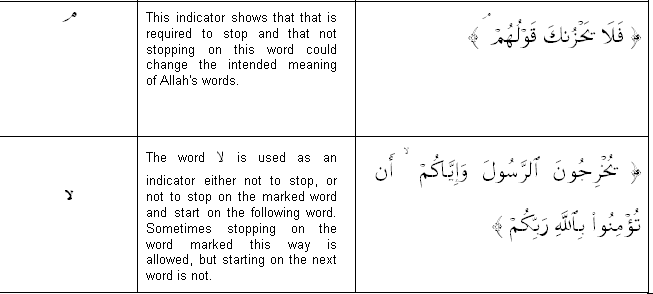 Insha' Allah these are the symbols you were confused about. If not, please send us some examples.
Wa asalaam alaikum wa rahmatullahi wa barakatuh