assalaamu'alaykum,
This site mashaAllah is quite beneficial alhumdulillah jazakallahu khayran, but I would like to advise you on one thing if I may. In searching for a certain question and answer, you should try and put a "search" box in order to do exactly that. For I tried to find this question I know is there and I could not and it is way tooooooooo lengthy to search through every single question and answer when pressed for time or anytime actually.
jazakallahu khayran
Answer
Wa alaikum assalaam wa rahmatullahi wa barakatuh,
Jazakum Allahu khairan for the suggestion.
There is a search box on the front page. Make sure "This Site" is selected before putting in the word(s) to be searched and clicking on the search button.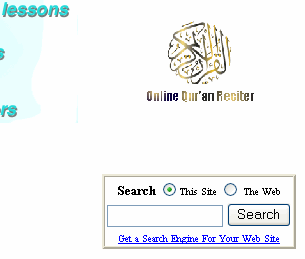 The only caution is that many times words are transliterated and each person may write that word in a different way, so you may have to try different spellings to find a subject.
We agree that it is hard to find old questions and answers without a search engine, or a more organized format for the questions and answers. We ask Allah to make easy for us a more organized format for the questions and answers so that they can be looked up by subject too.
Wa iyyaakum. Wa assalaam alaikum.